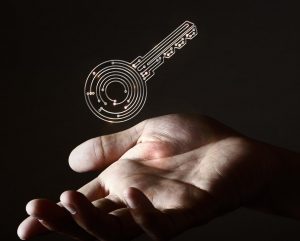 RESIDENTIAL LOCK REPLACEMENT
---
NYC's Leading Locksmith Service
Royal Locksmith is a licensed (license no: 2058208-DCA) and insured locksmith service based in our great city of New York. We work round the clock to offer you any locksmith service you may require.

We are specialists in residential lock issues and, as such, can replace any lock at your home – whatever type they are.

You may need a lock replacement on your front door, your garage or safe – or any other lock you may have in or around your home. We have all the skills needed to get the job done for you.
---
Can Locks Be Repaired As Opposed To Replaced?
We will always strive to repair your locks first if you so wish. Unfortunately, though, it often happens that locks are beyond repair. In such cases, we'll need to go ahead and replace your lock(s) for you in order to offer you the best security.

---
Time Is Of The Essence!
We understand that our customers have busy lives and that you need a speedy, reliable locksmith service. For a skilled locksmith, a residential lock replacement needn't take long at all. Royal Locksmith can arrive at your location. Wherever you are in NYC and replace your locks for you in no time.

A lock replacement will be quicker still if you are having the same lock installed as the one that was there previously.

---
Damage-Free Lock Replacement
Royal Locksmith offers its customers our residential lock replacement service without any damage! If you were to try to attempt a lock replacement yourself, it may end up with some damage to the door. Our skill set, however, means that you can relax in knowing that we will complete your lock replacement professionally, speedily and without any damage to the door itself.

---
How To Know If Your Lock Needs To Be Replaced
If you check the current state of your locks at home, you may well find that some of them need replacing. If some of the locks on your doors are not working as they once were, this is a clear sign that you need to have your locks replaced.

Bear in mind that, by replacing faulty or damaged locks, you are also increasing the security of your home. Don't let it become easy for thieves to access your property! Call Royal Locksmith today and we can come out to you and replace your residential locks before you know it!

---
Royal Locksmith – Fast, Affordable And Reliable!
Customer service is the primary focus of Royal Locksmith. We will always go the extra mile in ensuring you are satisfied. This is exactly the reason why we are an entirely mobile locksmith service. This way, we can make it out to you. Wherever you are in NYC, and no matter the time of the day or night – we'll be there! That's right! We operate 24 hours a day, 7 days a week. We are always ready to take your call and make it out to your specific location. What's more, our prices won't break the bank!

---
Don't Delay, Call Us Today At (516) 916-5873