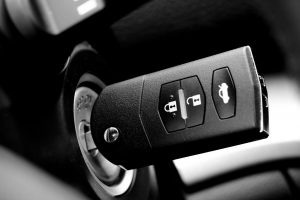 IGNITION REPAIR & REPLACEMENT
---
Ignition troubles? Give Royal Locksmith a call! We offer ignition repair and Ignition replacement services for the residents of NYC and its surrounding areas. We operate 24/7 to make sure that our customers have the help they need, any time they need it.
What's more, we're completely mobile! We are prepared with all the tools, products, and equipment we need to complete the job. Once you call us, we dispatch our locksmith out to your location immediately.
If you're searching for a licensed local locksmith with affordable prices to handle your ignition problems, give us a call today to find out how we can serve you.
---
My Car is not Starting, Should I check my ignition?
Most people's first reaction to a car that's not starting is to replace the battery. However, oftentimes a car doesn't start because of a faulty ignition switch. When the ignition switch is the problem, the car isn't starting because the power gets disrupted at the point where the key turns. This can be solved by repairing or replacing the ignition switch. 
Contact Royal Locksmith if  you notice any of the following issues with your ignition:
Having to constantly jiggle your keys to turn the lock
Being completely unable to turn the lock
A worn-out cylinder or ignition
Failure of the ignition switch
---
Why Should I Call Royal Locksmith?
That's a great question. An ignition issue such as a faulty switch may seem like a problem for the mechanic or the dealership. However, while mechanics do perform ignition repairs and replacements, the problem is really with your lock. Who better to call than a knowledgeable, local locksmith?
On top of that, your mechanic can't come to you. Our mobile unit is able to be dispatched to your location at any time of day or night, saving you from having to tow your vehicle or travel in a car that may not be functioning properly. 
---
Does My Ignition Need To Be Repaired Or Replaced?
That depends. There's not always a simple repair that will fix the ignition switch problem. Sometimes the repair is as simple as replacing a piece or a wire, but that's not always the case. Our locksmith will need to assess the situation and diagnose the problem before making a recommendation about what to do. 
---
How Long Will It Take To Replace The Ignition Switch?
An ignition switch replacement can take as little as 20 or 30 minutes if all the components are ready. The exact amount of time it will take depends on the complexity of the ignition cover and the problem itself. The most lengthy part of the process is removing the cover and all the screws, bolts, and latches that hold it together and then putting it back on once the problem is fixed.
Customers with Royal Locksmith, however, don't need to worry about their car. We will complete the job as quickly as possible without damaging any part of your vehicle. 
Call Royal Locksmith today at (516) 916-5873 for a free quote on an ignition repair or ignition replacement!