3 Tips To Stay Secure As An Airbnb Host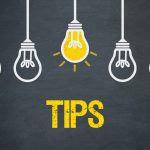 Stay Secure as AirBnb Host
Thinking of becoming an Airbnb host? It is a highly attractive way to start earning money whilst meeting new people, who come into New York for traveling purposes. In 2020, a larger number of individuals who enjoy traveling prefer the comfort of homey stays rather than conventional hotels. If you do want to get into the Airbnb market then one thing you should really focus on is ensuring your Airbnb security. With high-security, one can differentiate and market their homes to more tourists, as well as stay secure themselves. So, if you want to know how to stay secure as an Airbnb host, keep on reading. 
1. Creating Right Guidelines
Although obvious, you cannot underestimate the importance of creating the right guidelines for your Airbnb. Having clear-cut guidelines will allow you to, foremost, communicate eloquently with your guests. Secondly, it will be easier for your guests if they know where things are, where to go and what not do touch. In your guidelines, we recommend inputting exactly what is where, what type of security you have, and what your guests are not allowed to do. 
2. Installing Home Security
One of your next, highly valued recommendations is installing home security. Installing home security will vastly increase the safety of your home and your guests. Home security systems will keep you up-to-date with what is happening inside and/or outside your home. With more expensive securities, you have the option to connect to local police for immediate assistance. Do keep in mind that although Airbnb does allow home security to be set up, there are strict rules on ensuring your guests are well-aware of them. So make sure to write them in your guidelines, memos and around your home.  
3. Improving Your Lock Security
Having highly-durable and withstanding locks for your home is often overlooked, yet locks are what could easily make or break the safety of your home. To ensure your locks are durable and highly-secure, we recommend you to get in touch with professional locksmiths. If you want to up your security game even further, then installing smart locks is the next best option. At Royal Locksmith, we install, replace and repair all types of locks. 
Here is how to stay secure as an Airbnb host. If you looking to upgrade the security of your locks, then get in touch with Royal Locksmith.
We offer high-quality locksmith services in New York to ensure security for your Airbnb locks. Lock replacement, repair or installation—we do it all!
Need help with your locks and keys? Then give us a call at (516) 916-58